Williams Company Is Attending ICSC 2023!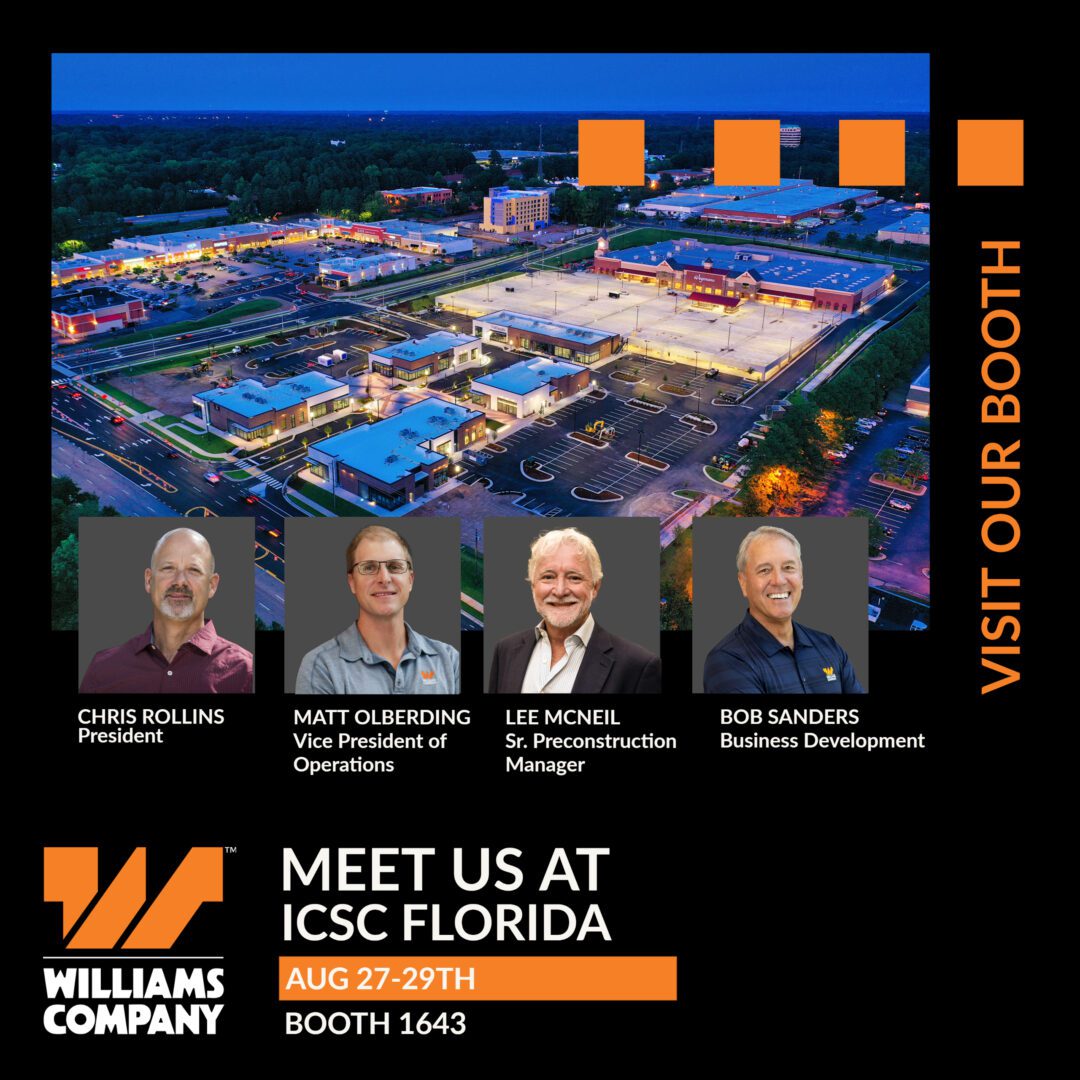 From boutique retail spaces to large-scale shopping centers, our expert team has a streamlined planning and building process to deliver your project on time while maximizing your budget! Our Vice President of Operations, Matt Olberding, captures some of the highlights of our recent retail experience in this video.
Visit our booth #1643 at ICSC Florida to learn more about our retail experience! We look forward to seeing you there!
Learn more about our retail work: https://youtu.be/Q-bHBtfc\_dk